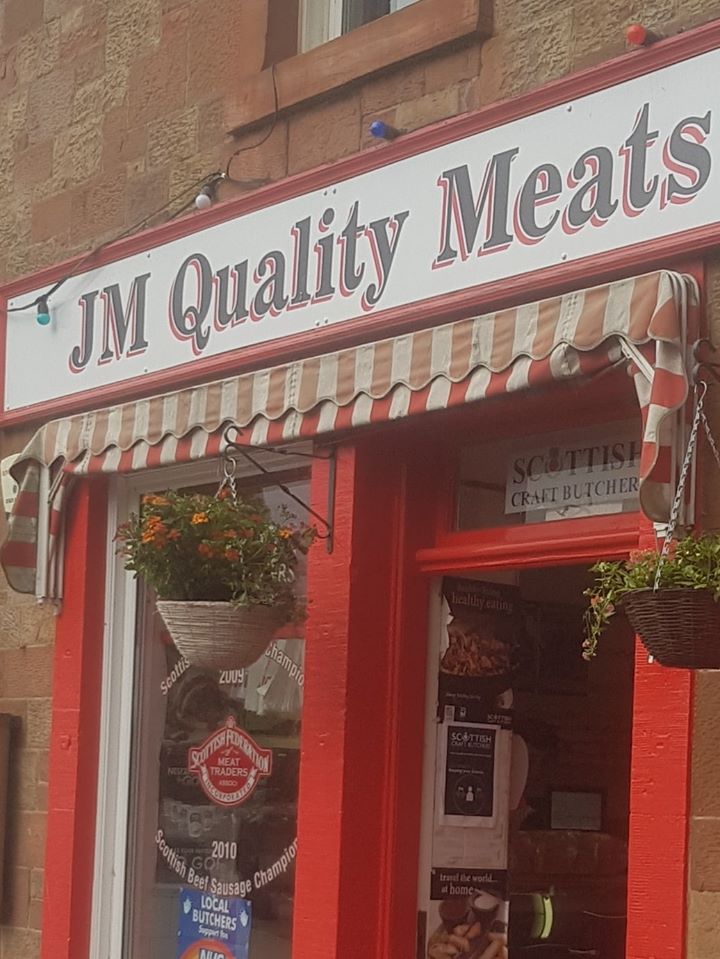 JM QUALITY MEATS
Scottish Craft Butcher, St Boswells, Scottish Borders
JM Quality Meats took over the Local butcher shop formally known as J C Douglas (Jenna's Quality Meats) in 2019. The shop has won numerous awards for Drambuie Haggis, numerous burgers, pate a Scottish award for Lamb hotpot. Awards for stuffed peppers flavoured sausages, scotch pie, 2 steak pie awards and 2 bridie awards and many more including cold meats.
We have won GOLD and SILVER Awards for our burgers and  sausages.  We also have the best black pudding in the borders.
Our beef, lamb and pork are locally Ethically sourced from Quality Assured Farms. We work closely with Local Farmers how understand our requirements and customer needs
Learn More
Our mission is simple.. ..to source top quality local produce and keep our customers happy.
IN THE NEWS
What we've been up to
WHAT THEY SAY
Testimonials
Best Scotch Eggs we've ever tasted! We've had several Family Packs delivered, great food, great service and absolutely no complaints! Can't beat real butcher sausages and other cuts of meat...thanks for your excellent service!
Grass-fed beef

 · 

Knowledgeable staff

 · 

Great selection
Tonight we had some of the JM Quality Meats Venison Kebabs. Wrapped in homemade flatbreads (dead easy) and served with creme fraiche and homemade red onion pickle (also fed easy). A real triumph.
Fabulous service. Fabulous meats and vegetables and supplies.
Best butchers in the Scottish Borders
Great selection

 · 

Knowledgeable staff