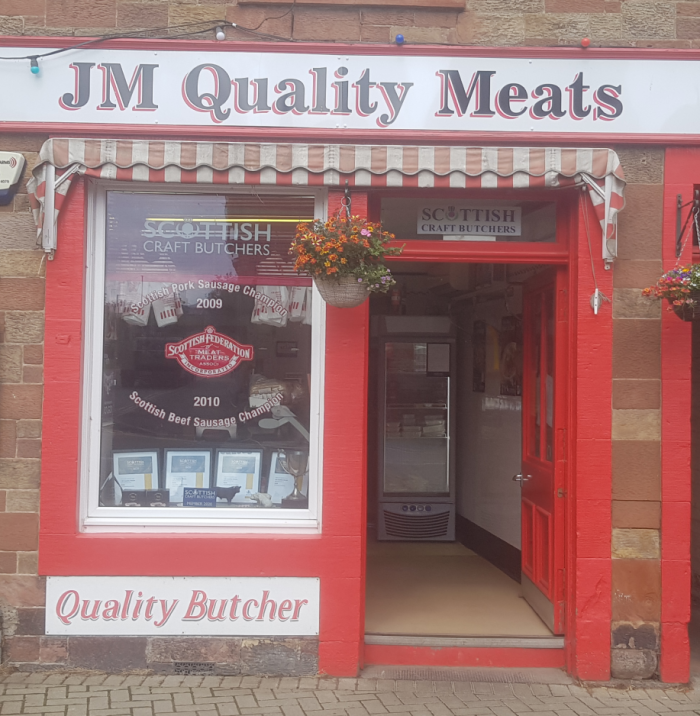 JM QUALITY MEATS
Craft Butcher, St Boswells, Scottish Borders
JM Quality Meats took over the Local butcher shop formally known as J C Douglas (Jenna's Quality Meats) in 2019. The shop has won numerous awards for Drambuie Haggis, numerous burgers, pate a Scottish award for Lamb hotpot. Awards for stuffed peppers flavoured sausages, scotch pie, 2 steak pie awards and 2 bridie awards and many more including cold meats.
We have won GOLD and SILVER Awards for our burgers and  sausages.  We also have the best black pudding in the borders.
Our beef, lamb and pork are locally Ethically sourced from Quality Assured Farms. We work closely with Local Farmers how understand our requirements and customer needs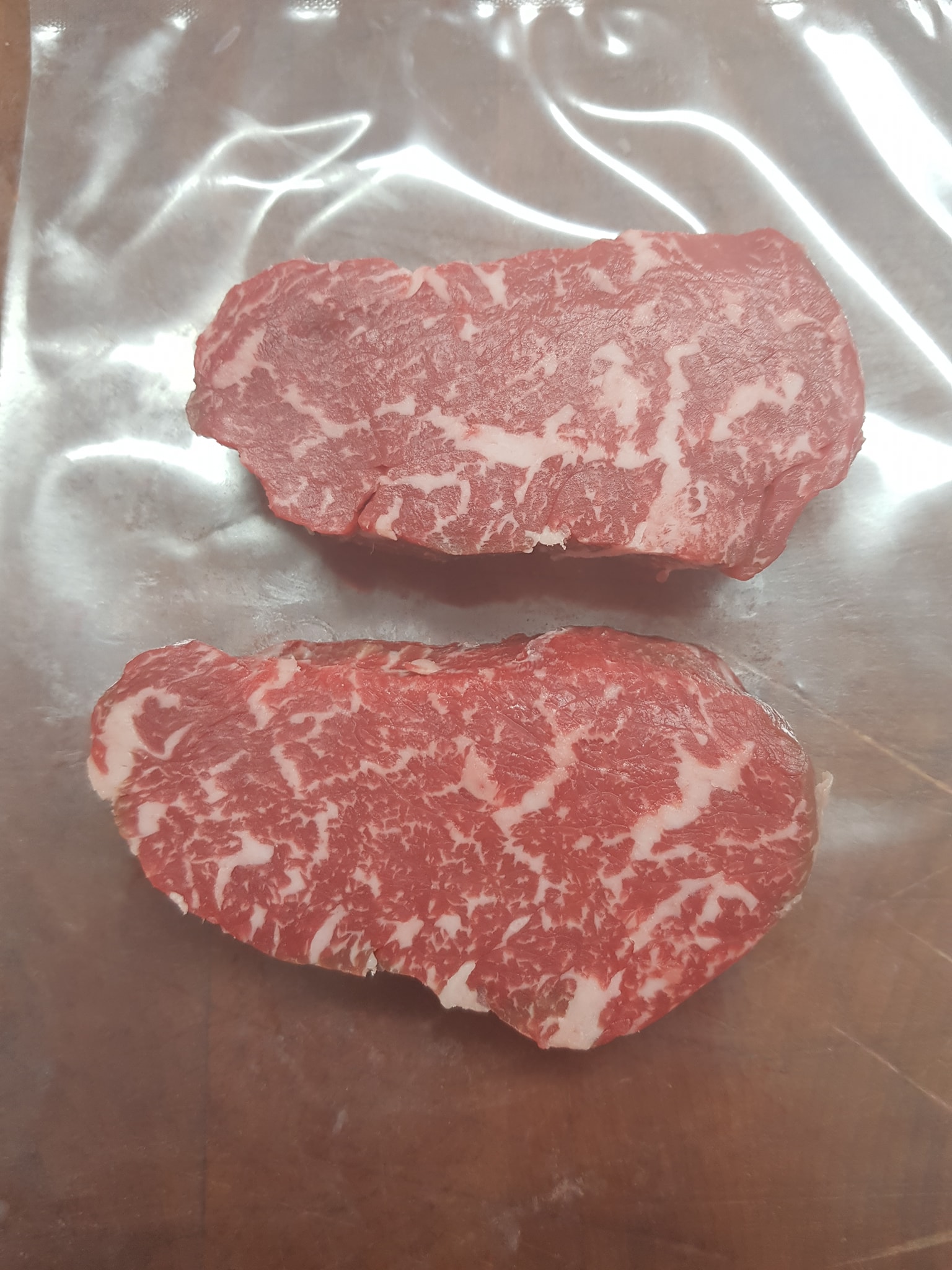 Our Product
Why Our Meat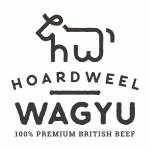 All our Wagyu Beef comes from locally based Hoardweel Farm near Duns.
They breed Wagyu, Highland and Shorthorn cattle. The desire to produce really good food from some of the most iconic breeds in the world.
The Wagyu journey started in 2015, when they purchased their first bull, to use on Shorthorn cows.
For those looking for an outstanding eating experience, and the health conscious! The meat is highly marbled, tender and flavoursome.
Wagyu Beef is high in omega 3 and 6, with a 2:1 ratio of monounsaturated fatty acid (good fat) to saturated fatty acids (bad fat), it is also a good source of Vitamin B and Iron.